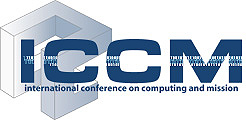 ---
© ICCM 2013

Table of presenters

Brief profiles of individuals presenting at ICCM.
Andy Sturt
Organization:
Compassion International
Title(s):
Degree(s)/Certification(s):
Knowledge:
Profile:
ICCM Experience:
Antoine RJ Wright
Organization:
Mobile Ministry Magazine
Title(s):
Founder
Degree(s)/Certification(s):
Knowledge:
Profile:
Mobile technology enthusiast, entrepreneurial magazine founder, occasional user interface designer, and mentor. Have participated in developing innovative approaches in web/graphic design, user experience design, and accessibility across mobile and other computing devices for educational, private, and governmental organizations. The primary voice behind Mobile Ministry Magazine (MMM), Antoine is pioneering an approach to understanding mobile devices, social web services, and their resulting effects within faith-based communities.
ICCM Experience:
Has attended previous ICCMs
Bob Blackwell
Organization:
World Team
Title(s):
Director of IT for World Team USA
Degree(s)/Certification(s):
Knowledge:
Systems Admin
Profile:
Bob started learning about computers on his own in his single digits in the 60ís (hence the stunted sports interest), took all the electronics and technical courses he could in High School, joined the Navy and for 11 years specialized in computer automated engineering controls and consoles, spent another 11+ years as a consultant to the Navy for an engineering firm where he also developed his skills as a versatile programmer and network administrator, started his own computer consulting business for a couple years, finally arriving at World Team in 2001 to fulfill his desire to apply God-given technical skills to support missions to unreached peoples.
ICCM Experience:
First time attender
Bram
Organization:
Open Doors
Title(s):
Degree(s)/Certification(s):
Knowledge:
Profile:
ICCM Experience:
Carl Armstrong
Organization:
MTM Technologies Inc
Title(s):
Enterprise Consultant
Degree(s)/Certification(s):
B.S. Computer Science Bloomsburg University, MCSE, CCEE(Citrix), SNA (Solaris), VCP (VMware)
Knowledge:
Microsoft Products: Windows 2008 to NT, Exchange 2010 to 5.5, Citrix XenApp, XenServer, NetScaler
Profile:
Carl works for a nationwide consulting firm. Most of his projects center around Citrix/Terminal Services, VMware, Windows and Exchange. Carl has also volunteered with Operation Mobilization, Wycliffe Bible Translators, LightSys, African Inland Missions, Redcliffe College and many others.
ICCM Experience:
2000 - Taught a security and a thin client session,
2003 - Attended,
2004 to current: Attended and taught many sessions on Virtualization and Exchange
Chuck Boudreau
Organization:
Compassion International
Title(s):
At Compassion:
IT Product Management Advisor (2012-present)
Enterprise Business Architect (2008-2012)
Internal IT Customer Consultant (2006-2008)
Enterprise Technology Architect (2000-2006)
Senior Software Developer (1997-2000)

While at Compassion:
Founder at Golden Hills Software, Inc.(1999-present)
Developer of SurveyGold survey solutions (1999-present)

Prior to Compassion:
15 years of experience in corporate IT, commercial software ventures and consulting
See LinkedIn for details
Degree(s)/Certification(s):
1983 University of West Florida graduate with a B.S. in Systems Science
Pragmatic Marketing Certified
Knowledge:
Right-brained IT veteran with over 30 years of software development experience with an emphasis in enterprise computing and commercial software products built upon client-server technologies, web development technologies and employing design methodologies using agile practices. Skills and knowledge include small group facilitation, collaboration, writing, public speaking, teaching, marketing, customer relationship management, dog training, raising children with inherited neuropsychiatric disorders, communication, conflict resolution, process design, enterprise business architecture, business analysis, business process modeling, agile methods, user experience design, use case development, Unified Modeling Language (UML), enterprise application architecture, Value Reference Model (VRM), Sparx Enterprise Architect, too many programming languages to mention.
Profile:
Application designer/developer/marketer, enterprise architect, business analyst, musician, speaker/writer, dog trainer, husband of one wife, father of three, grandfather of one (May 2013), owner of one dog.
ICCM Experience:
Alumnus of year 2000
Chuck Tryon
Organization:
OM USA
Title(s):
Degree(s)/Certification(s):
Knowledge:
Profile:
ICCM Experience:
Attended and presented at past ICCMs, worship team
David Housholder
Organization:
Interserve USA
Title(s):
Degree(s)/Certification(s):
Knowledge:
Profile:
ICCM Experience:
Keynote speaker, puppet master, one of the elder statesmen of ICCM
David Rhoades
Organization:
Maven Security Consulting, Inc.
Title(s):
Degree(s)/Certification(s):
Knowledge:
Profile:
ICCM Experience:
David White
Organization:
CENTS (Computing, Equipping, Networking, Training, and Supporting)
Title(s):
Founder and CEO
Degree(s)/Certification(s):
David graduated with a B.A. in Community Development from Covenant College, which partners with the Chalmers Center for Economic Development
Knowledge:
David is a systems and network administrator, and speaks both Linux and Windows. In the Linux realm, David is most experienced with the LAMP stack for and more specifically, experienced in web hosting applications such Apache, MySQL, BIND, and Postfix.
Profile:
David is the Founder and CEO of CENTS (Computing, Equipping, Networking, Training, and Supporting), and has a vision to partner with missions organizations and nonprofits worldwide by providing IT services and helping them use technology efficiently and appropriately.

David graduated with a B.A. in Community Development from Covenant College, which partners with the Chalmers Center for Economic Development.

Upon graduation, David moved to Boston where he worked for TechMission as an AmeriCorps intern for a year and then worked for a Drupal web hosting company before moving back to Chattanooga in December 2010. After two years of working as a Technical Support Specialist & Infrastructure Engineer, David has recently begun following his dream by launching CENTS into a full time venture.

ICCM Experience:
Greg Beeley
Organization:
LightSys Technology Services
Title(s):
Co-Founder and President/CEO of LightSys
Degree(s)/Certification(s):
1996 summa cum laude Taylor University graduate with a B.S. in Computer Science / Systems.
Knowledge:
Linux in-depth; local area networking and inter-networking; information security and Linux security; systems analysis and software engineering; programming in C, C++, JavaScript, SQL, HTML, and PHP; Linux and Windows system administration.
Profile:
Greg Beeley has been actively involved in missions and Christian ministry, having worked for Promise Keepers as a Cisco, Windows, and Solaris system administrator and software developer before joining Operation Mobilization in 1998 and co-founding LightSys Technology Services with Tim Young in 1999. Since founding LightSys, Greg has focused his time and skills on, Linux security research, the Centrallix web-based application platform and Kardia finance/donor system, the use of diskless Linux workstations in missions, supporting Tim Young's work, and the development of training materials for Linux and networking/information security.

Greg also taught an "Information Security" class, focusing on software development security, as an adjunct professor at Taylor University during the interterms of 2004, 2006, and 2008.

ICCM Experience:
ICCM 1999-2011 - worship team leader
ICCM 2000,2005 - 3-day Basic Linux Workshop (LightSys)
ICCM 2002 - 3-day Internetworking and Security Workshop (LightSys)
ICCM 1999-2011 - taught various ICCM Track sessions on Linux, security, the Centrallix platform, firewalls, and thin client systems.
James Gifford
Organization:
Snowy Penguin Solutions
Title(s):
Degree(s)/Certification(s):
Knowledge:
Networking, Linux system administration (server & client), Windows (sometimes), web development, puppet, chef.
Profile:
James Gifford is a IT administrator, software developer and student. He has written and published two ebooks, one on getting started with the Ubuntu desktop, and the other on web development with the Ruby on Rails framework. He is also working on a third ebook on the puppet toolkit.
ICCM Experience:
Participant in 2008.
Jon Bainbridge
Organization:
Avant Crossworld Shares Services
Title(s):
Director of IT
Degree(s)/Certification(s):
Knowledge:
Profile:
ICCM Experience:
Attended past conferences
Joseph Kejr
Organization:
SIM USA
Title(s):
Network Administrator
Degree(s)/Certification(s):
Knowledge:
Windows networks. Experience using and working with Active Directory, Windows Server 2008 R2, Remote Desktop Services, Exchange 2010, System Center 2012, Hyper-V, and ESXi. Using both FC and iSCSI SANS to minimal degree.
Profile:
Joseph was born into SIM and grew up in Liberia and Ivory Coast, West Africa. After college he started working for SIM USA office in the areas of hardware, software, and user support. He has gained experience working with a Microsoft network since 2003. This last year he took on the role of network administrator. His desire is to use technology in helping people be more effective in their roles. He enjoys his work as a job and a hobby.
ICCM Experience:
Attended most years since 2004.
Kevin Weaver
Organization:
LightSys Technology Services
Title(s):
Field Consultant
Degree(s)/Certification(s):
MSCE: Security, Windows Server 2003; PCLP, Lotus Domino 6; CompTIA Security+ and Network+
Knowledge:
Microsoft Networking, including Exchange, SharePoint & SQL Server admin; General IT security; Emergency Response; Theology & Church History; just enough Linux and Mac experience not to be scared of them
Profile:
Kevin joined LightSys in 2010. He is a former Army officer and seminary graduate. He felt the call to missions back in 1994, when under the tutelage of some Navigator missionaries in Germany. He went on trips to Jamaica, Latvia and West Africa before realizing that the best place he could serve vocationally is in computer support. He has been working in system administration since 1998, at Bibles International, then at CrossWorld, and now LightSys.
ICCM Experience:
Kevin has been at the majority of ICCMs since his first in 2000. He has taught sessions at previous conferences.
Marj Garrean
Organization:
OM USA, OM International
Title(s):
Director of Information Technology, OM USA
Degree(s)/Certification(s):
BS in Math & Physics Education-U of NE Omaha, MS in Mgmt System Engineering-U of NE Lincoln
Knowledge:
Technical Management, Project Management, Mentoring
Profile:
Marj retired from 25 years of technology to join OM in 2005. She had experience in multiple programming languages, databases and operating systems. In 1995, she started working on an SAP deployment for AT&T and retired as Director of the SAP deployment.
ICCM Experience:
2005 to present: attendee, 2006-present: Prayer Pals
Mark Johnson
Organization:
Computers In Ministry
Title(s):
President
Degree(s)/Certification(s):
BS Ė Houghton College, Microsoft Cloud Partner
Knowledge:
IT/mission alignment, system development, MS desktop, server and cloud services
Profile:
Mark has a simple calling to help Kingdom-focused ministries accomplish their mission and encouraging others to do the same. That prompted Mark to form Computers In Ministry (CIM) in 1996. Since then, God has raised up a team of ministry-minded IT professionals (10, and growing) dedicated to helping Christian ministries best accomplish all that God has called them to. CIM currently partners with more than 30 (and growing) mission, church and supporting organizations. Within these partnerships CIM helps each to develop an IT strategy which simply supports its mission goals, serves each through IT solution planning, implementation, maintenance and support and helps each Ministry Partner steward their limited IT funding through cost-effective solutions.
ICCM Experience:
Mark has attended several of the ICCM conferences dating back to the mid-90s.
Mark Stephan
Organization:
Title(s):
Degree(s)/Certification(s):
Knowledge:
Profile:
Mark Stephan is a missionary, having served 7 years in the Middle East and currently in Muslim ministry in the US developing technology products for the national churches to get the gospel out. Mark is also founder and Executive Director of Gospel Funder the only Christian-based crowd-funding platform for missions. GospelFunder is a non-profit 501(c)3. At heart Mark loves taking technology and utilizing it for the spread of the Gospel in simple and biblical ways.
ICCM Experience:
Paul Liu
Organization:
Avant Crossworld Shares Services
Title(s):
Senior Software Developer and Database Administrator
Degree(s)/Certification(s):
Knowledge:
MS.NET 2008, WCF/Web service, WPF, Ajax, SQL Server 2005/2008, Crystal Reports
Profile:
Paul came to Christ via missionaries teaching English in China. He developed financial software for more than ten years while still in China. He emigrated to Canada and soon after that started working at UFM International, now know as Crossworld. He has worked in missions computing since 2002. Among other things, he has designed and developed CWIS, an integrated system based on SOA structure built by Microsoft technology
ICCM Experience:
Attended in 2002
Paul Nielsen
Organization:
Ministry Weaver Inc.
Title(s):
Founder / CEO
Degree(s)/Certification(s):
Microsoft SQL Server MVP
Knowledge:
Database Design, Ministry software, SQL Server, .NET WPF, Windows 7, Mac OS X
Profile:
Paul has evolved from writing, speaking, and consulting about databases to devoting his life to assisting ministries with the data issues. As such, Paul has founded Ministry Weaver, inc, to develop and support a data-driven, object-oriented database to track every object and connection from the donor to the people served in the field.

Paulís hobbies include reformed theology, collecting replicas of pre-KJV English Bibles, hiking around Pikes Peak, wasting time playing Civ5, charcoal grilling the best steaks in Colorado, and flying his stunt kite. As a widower now remarried with a little one from Russia, Paul is passionate about marriage and adoption parenting.

ICCM Experience:
Paul has attended, played guitar, and presented (Whatís Hot, Whatís Not & several SQL sessions and post-con) at several ICCM (US and Europe) since 1999. Paul is a huge supporter of the Ivanhoe and Carcassonne BoFs.
Phil Senn
Organization:
Atlas Computer Resources, Lenoir-Rhyne University
Title(s):
Web & Applications developer, Adjunct Instructor
Degree(s)/Certification(s):
B.S. Computer Science & Journalism, MS Library and Information Studies
Knowledge:
Microsoft SQL Server, Adobe ColdFusion, HTML, CSS & JavaScript
Profile:
Phillip Senn is an old school programmer (1976) that spends his off hours trying to understand the new school way of programming by developing as simple examples as possible.

He teaches both face-to-face and online classes part-time at Lenoir-Rhyne University and is excited about the possibilities that technology will bring education to developing countries. He is married to a proverbs 31 wife, and the father of 2 grown boys.

ICCM Experience:
Roy Campbell
Organization:
International Teams of Canada
Title(s):
Degree(s)/Certification(s):
Knowledge:
Windows, Linux, OS X, Board Games, Hockey
Profile:
Over the years, Roy has come to the realization that technology, in and of itself, is meaningless. As a result, Roy's mantra is to only do technical work that will either build a relationship or help marginalized people.

Roy is an avid seeker and follower of Christ, husband to Carol, and father to Natalie and Jamie. In his spare time, he likes to play hockey as well as Crokinole, Carcassonne, and other board games.

ICCM Experience:
Started in 2001. Was instantly addicted. I've been on the Prep team ever since. One of the original founders of the late night gaming BoF.
Tim Young
Organization:
LightSys Technology Services
Title(s):
Mr., "Hey You"
Degree(s)/Certification(s):
BS Taylor University
Knowledge:
Linux (server & Client), Windows (client, some server), Networking, Laptop Repair, computer hardware repair, security
Profile:
Tim Young is a traveling computer consultant with LightSys (www.lightsys.org). He has been a part of ICCM since 1992, where he started attending as a student from Taylor University. After seeing the computing needs at ICCM, Tim and Greg founded LightSys to help meet those needs. Since that time, Tim has visited over 100 missions (mostly represented at ICCM) to help increase the quality of the training the missions IT people get. Tim is married to Patricia and they live in Red Wing, MN while not living out of a suitcase.
ICCM Experience:
Tim usually teaches one to three ICCM sessions per year, has been a chair and co-chair of ICCM, but is still most often known as the guy who talks about shaking bombs next to your ear.
Wouter
Organization:
Open Doors
Title(s):
Degree(s)/Certification(s):
Knowledge:
Profile:
ICCM Experience: